It's great to see more companies adopting environmentally friendly practices. Getting a green job is becoming a popular trend that we all cherish. More and more people are choosing to buy from eco-friendly setups. Moreover, corporations also want to be eco-friendly. Green employment is beneficial for both employers and employees.
According to International Labour Organization, green jobs add to the environment. They may help to keep the environment safe. Also, these jobs may even assist in restoring it. New and emerging eco-friendly fields can create jobs. These may include sectors like reusable energy and energy efficiency. Old Standard industries also have a demand for green jobs. These may cover making goods, buildings, and power plant sectors.
Also, green jobs can fetch high salaries!
Yet, going sustainable as a company is not easy. The company faces many tasks and must create a new plan to support environmental efforts.
Why is it Good to Go Green?
We all are pretty aware of the destruction that has been happening to our environment. Natural fuel resources are drying up. However, large corporations need a lot of power to operate. The energy produced from fossil fuels leads to environmental pollution.
Therefore, these corporations and other firms should be aware of the results. They have to work efficiently to reduce the impact on the environment. To help the environment, they need to be eco-friendly and energy efficient.
Moreover, being climate clean is also rewarding in several ways. There is a clear cost reduction, resources are reused, and compliance needs are also met. Another plus point is that an eco-friendly company has brand recognition among customers.
Additionally, a company that cares about the environment is seen as sensitive and creates a vision of care. This can improve the image of an organization in society.
A company being able to save money by reducing its fuel and power use is essential. The firms do it by investing in Research and Development. Through it, they come up with ways to lower their consumption. This has a good effect on the environment at large.
Sustainable businesses aim to be socially responsible, have a fair trade system, and make a profit. Investors also find it attractive to invest in sustainable corporations. This helps them to put their money towards a positive cause while making money out of it.
Key Points of Green Companies
1. Focusing on Reusing the Resources
The best thing that non-polluting businesses can do is focus on reusing natural resources. Also, they must be capable of renewing natural resources. This fosters sustainable practices as natural resources are being used wisely.
Also, the mode of operation a green company uses shows its eco-friendly behavior. Most non-polluting setups are likely to use renewable forms of energy. This includes reusable power such as solar, geothermal, or even wind.
2. They Encourage Fair Trade
Being a green company does not only mean that it is environmentally friendly and supports sustainability. These companies also have to care more for consumers as well as employees. Also, they handle sensitive matters with care.
The sensitive matters include human rights issues, the welfare of employees, and also local community welfare. Companies that have a fair trade system have an edge over the others in the market. Fair trade strives for a fair price for producers also.
Supporting fair trade can be through job creation, income sustainability, and community well-being. Furthermore, the company should not oppress the community by taking away jobs or causing harm to the environment.
Fair trading companies have a positive impact on the earth, thus making it a better place to live in.
3. Safety
Another key point of a green company is that it upholds the safety of employees, the environment, as well as consumers. For safety, these companies produce safe products that can meet set quality standards too.
They have to provide a safe workplace atmosphere for their employees. Eco-friendly companies do not expose their employees or consumers to toxic or harmful chemicals.
4. Sustainable Capitalism
Green companies provide their customers with value without having to exploit them. This is what sustainable capitalism is all about. The prime goal is to ensure that the product is affordable for the masses and gives value as well.
An ideal non-polluting company is socially and environmentally responsible and can still make a profit for investors.
Ten Best Green Companies in America
1. Sunrun Inc.
Sunrun is a company that has changed the game for the solar power business. It is a leading clean energy firm in America having installed about 20% of the total solar panels in the country.
This is not a regular outfit that does solar panel installation in homes. Instead, they have revolutionized the solar energy business through virtual power plants. With a virtual power plant, anyone can sell solar power which is in excess stored in the batteries.
This setup has been doing great for the past 4-5 years. Sunrun has also helped the government spread the message of going sustainable through campaigning. This is a positive point that has enhanced the renewable energy sector.
You can find more about working at Sunrun by checking out https://careers.sunrun.com/
2. Clorox
Clorox is one of the first U.S. firms to introduce ESG into its business ethics. It promises commitments in three areas: Healthy Lives, Clean World, and Thriving Communities.
ESG stands for Environmental, Social, and Governance. It measures a business's level of sustainability. Clorox has made it to the top on Barron's 2023 Most Sustainable Companies list for its ESG efforts.
Based in Oakland California, the firm has been around since 1913. It produces a range of Home Care and Cleaning Products.
Get to know various jobs available with Clorox at https://www.thecloroxcompany.com/careers/
3. Ford Motors
Ford is a widely known enterprise and people vouch for its products. Being an excellent automaker, it is also known as a green organization. Recently, the group has been introducing electric cars.
Electric cars are beneficial. They save the world from harmful pollutants such as greenhouse gases emitted by conventional cars.
Currently, Ford is working towards transitioning to renewable power. They aim to use 100% local renewable energy by the year 2035.
It has begun the construction of its first e-transit van this year. The goal is to phase out the production of conventional cars that work on fossil fuels.
Moreover, Ford is also working with its dealers globally about helping them with their carbon footprint. They are working towards reducing the carbon footprint in essence to saving the environment.
Get to know more about employment with Ford at https://corporate.ford.com/careers.html
4. Schnitzer Steel Industries, Inc.
Schnitzer is a steel manufacturing and scrap metal recycling company based in Portland, Oregon. It has a 100% sustainable revenue and investment stream based on circular economy approach to its product.
It produces steel in electric arc furnaces powered by renewable electricity. While keeping sustainable practices in place, Schnitzer has also been turning out a profit. So, it's a great option for people who want to invest. And employees stand to benefit too.
Schnitzer Steel Industries has since July 2023 adopted a new name of Radius Recycling to reflect its vision and work ethics.
For career at this firm go to https://www.radiusrecycling.com/company/careers
5. Beyond Meat, Inc.
Beyond Meat is one of the well known outfits in America that promote vegan foods. This company aims to create sustainable food options for people to replace meat.
Plant-based burger of this Los Angeles business is loved by vegans and is its hallmark. It is best for you if you are someone who wishes to avoid meat or reduce its intake while enjoying the taste of it.
Its goal is to make people switch towards delicious vegan options with authentic meat experience. The aim is commendable as meat factories are responsible for 90% of carbon emissions.
Explore the work options at https://www.beyondmeat.com/en-US/join-the-team
6. Enphase Energy, Inc.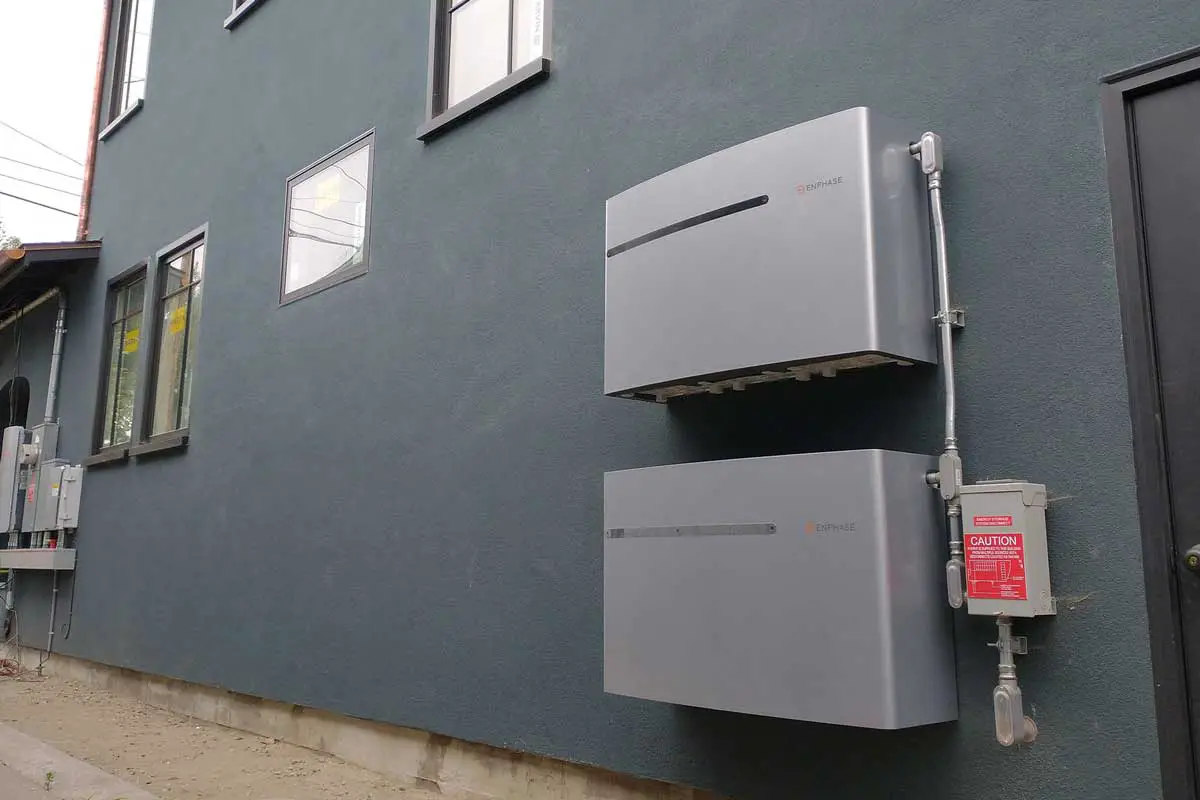 Enphase Energy is a solar power company that works out of Fremont California. It is a unique firm as it uses individual micro-inverters instead of a single inverter in the solar panels.
What this does is that it tends to create consistency in solar power production. It gives solar panels the ability to operate individually. In this way, the user can get energy even when any of the solar panels stops working.
You can get better performance and warranty out of Enphase Encharge Battery than a Tesla Powerwall. Tesla Powerwall can last for about 3,200 charge-discharge cycles, while Enphase Encharge performs flawlessly for more than 4,000 cycles.
Enphase Energy is an innovative venture and its unique features make it come under the top environment friendly organizations.
So, to make an impact, you can explore careers at https://enphase.com/careers
7. Republic Services, Inc.
Republic Services is a Phoenix, Arizona company focused on waste management and recycling. Republic Services Group (RSG) is the 2nd largest waste management enterprise in America having about 200 landfills. They aim to create renewable energy through recycling.
It gathers non-hazardous domestic waste from households and is an environment-friendly business. RSG is a large enterprise which has over 30,000 employees. It has 14 million customers across America.
For the fifth time in 2023, Ethisphere named Republic Services as one of the World's Most Ethical Companies. Ethisphere is a worldwide leader that sets and promotes the standards for ethical business practices. Republic Services is one of 135 firms that were recognized as such.
For sustainability in action join the company at https://jobs.republicservices.com/us/en
8. Ormat Technologies, Inc.
Ormat is a leader in geothermal energy having operations across America, Asia, and Africa. Geothermal energy might not be as popular as solar power but with the rising awareness, it is expected to get there. The firm works from its Headquarters in Reno, Nevada.
Ormat has developed more than 190 power plants all around the world. It has installed over 3,200 MW. It owns and operates at least 933 MW of geothermal and recovered energy-based power plants.
Explore the careers with Ormat at https://www.ormat.com/en/company/careers/main/
9. AutoDesk Inc.
Autodesk is an American software business based in San Francisco, California. It earns 93% of its revenue from sustainability-optimizing software. The software applies to buildings, infrastructure, and manufacturing.
In September 2021, it became a member of the World Business Council for Sustainable Development (WBCSD). Also, in 2021, Autodesk ranked fourth on Barron's list of 100 most sustainable companies.
Go to https://www.autodesk.com/careers/overview  if you want to build your career with this Company.  It was Glassdoor's Best Places to Work in 2022.
10. Evoqua Water Technologies Corp.
Evoqua Water Technologies Corp. is in Pittsburg, Pennsylvania. It provides water and wastewater treatment systems to many organizations. Its customers are from international industries, businesses, and local governments.
It supports customers' sustainability goals. It can create renewable energy from biological wastewater and offer water reuse technology. By 2035, its ambitious goal is to recycle and reuse more water than they withdraw at their facilities.
Learn more about working with Evoqua at https://www.evoqua.com/en/Careers/